Our Team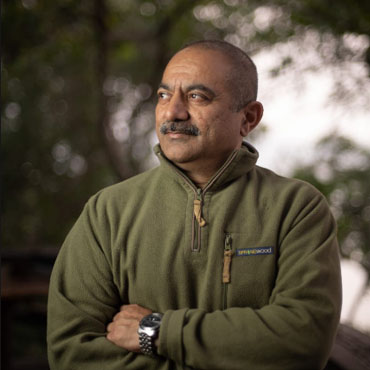 Shyamendra Singh

Shyamendra Singh or Vini Raja as he is popularly known as, manages the original wildlife tourism property at Panna - The Ken River Lodge and looks after the operations for Pugdundee Safaris. His flagship lodge and farm is located on the Ken River and has become a center for conservation education for tourists and local residents alike. With his wife Bhavna, who shares his passion for conservation, they manage various tourism, plantation forestry, and eco-development projects around the Panna National Park. Vini did his schooling from Mayo College, Ajmer and is a tourism graduate from Mumbai. He and Bhavna have made the lodge their permanent home from 1986 and stay adjoining the Panna National Park.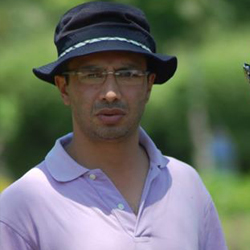 Ajit Rana
Ajit is an enthusiastic person & multi talented leader. He has a deep understanding of living closely with nature and spent his childhood in the jungles of Terai. His passion for nature led him away from his regular jobs of HR and managing an airport. He is the Asst Manager at Tree House Hideaway but his talent in the jungles parallels the best of naturalists. He has keen interests in angling, trekking and bird watching. He has been with Pugundee since 2010 and has also worked at Ken River Lodge, Panna.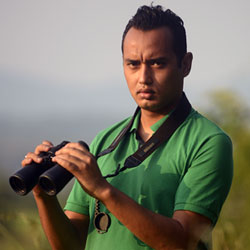 Prayatna Rana
Prayatna is a keen wildlife enthusiast and has enjoyed wildlife and nature since childhood.He is also a keen trekker and specially enjoys long treks in the Himalayas. Prayatna has been with Pugdundee Safaris since 2012 and also worked in Bandhavgarh Tiger Reserve.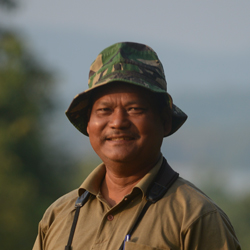 Shukra Kumal
Shukra Kumal hails from Chitwan village, Nepal. A farmer boy who joined the famous wildlife resort tiger tops Chitwan some 30 years as a simple room boy and under the guidance of Dr. Charles Mc Dougal evolved into a world renowned naturalist with specialization in tropical birds. He was part of the expeditions like the ones led by Tim and Inskipp to document birdlife of the Himalayas, which were later published into bird field guides. He joined the Pugdundee safaris in 2006 and has been based at Ken River Lodge. Shukru has been an indispensible part of local wildlife circuit, his enthusiasm, patience and willingness to share his knowledge with fellow colleagues and park guards have made Shukru Kumal a local wildlife icon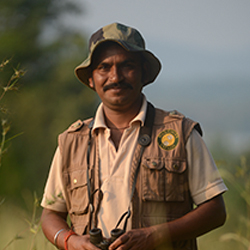 Swami
Swami is from the local fishing community of Panna, over the years he has become an excellent birdwatcher. He is at home in the river be it on a boat, a log, a bamboo raft or a tube. He is a useful and dependable companion in the wild country. He has grown up in the Panna forests and has fascinating tales to tell from the wild. From a traditional hunter and fisherman he has turned into a passionate naturalist and photographer.